VILLA

A-FRAME
Åre

, Sweden



Inquire now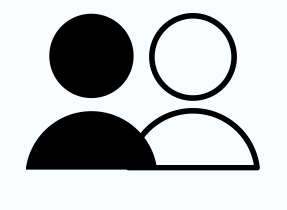 12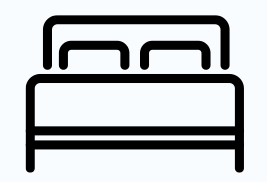 5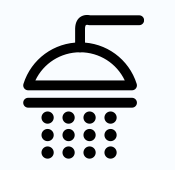 3,5
This villa is built with the traditional A-frame architectural design, which reflects the shape of a mountain itself and beautifully fits into its surroundings.
Weekly rate high-season from 145.000 SEK, low-season from 65.000 SEK

Our villa in Edsåsdalen, as seen in the TV show Grand Design Sverige, is truly a once-in-a-lifetime experience. A villa whose design is so thought through that staying there will provide complete serenity.
The villa is an A-frame shaped house, inspired by the environment to have the shape of the surrounding mountains. The south side of the house is the side covered in floor to ceiling windows, to soak up as much of the bright sunlight, whereas the north side provides protection against the wintery weather.
The house has been designed by architect Måns Tham, and is truly a piece of art rather than just another great villa. All floors, walls and ceilings are paneled in larch wood, which in its younger years provide a truly light colour, but age to a darker brown through its years. There are no lists in the entire villa, but through its exquisite craftsmanship all corners connect seamlessly to perfection.
This is a great choice of villa for 2 to 3 families or a group of adult friends getting together for a ski trip, or a summer trip filled with nature activities in the surrounding mountains.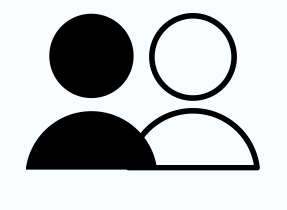 Up to 12 guests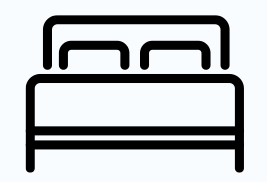 5 double beds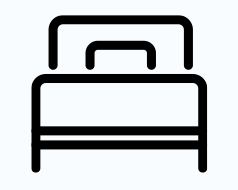 2 single beds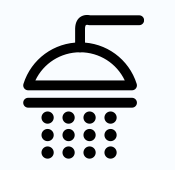 3 bathrooms,
1 toilet
Wifi available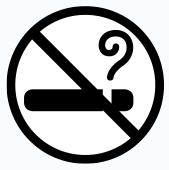 No-smoking

Grand Design villa

Sauna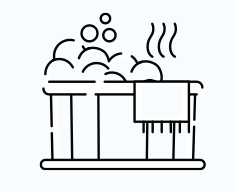 Jacuzzi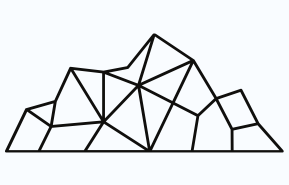 Ski-in, ski-out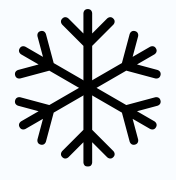 Ski equipment storage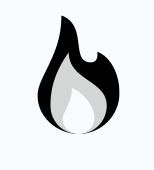 Iconic central fireplace
The layout of the house
The house consists of five bedrooms and is divided into three "suites", where each suite includes its own bathroom, lounge furniture and wardrobes. The ground floor holds the master bedroom which is located right next to the sauna both looking out over the mountains in the south. The sauna fits up to 8 people at the same time. The top floor holds the remaining two suites. Each of those suites have two bedrooms and one bathroom.
The bedrooms are set-up as follows:
Master bedroom: king size bed
Second bedroom: queen size bed
Third bedroom: queen size bed
Fourth bedroom: small double bed and a single bed
Fifth bedroom: small double bed and a single bed

The villa has a welcoming lobby which holds the ski equipment room. On the ground floor you will also find the large common living area which holds a fantastic kitchen with cooking island, and a large dining table. The sofa corner has a built in sofa throughout the entire corner fitting 15 adults together, which surrounds the unique and modern tiled fireplace.
Wifi is of course available throughout the property and the kitchen comes with modern appliances. There is a utility room with washing machine and dryer as well.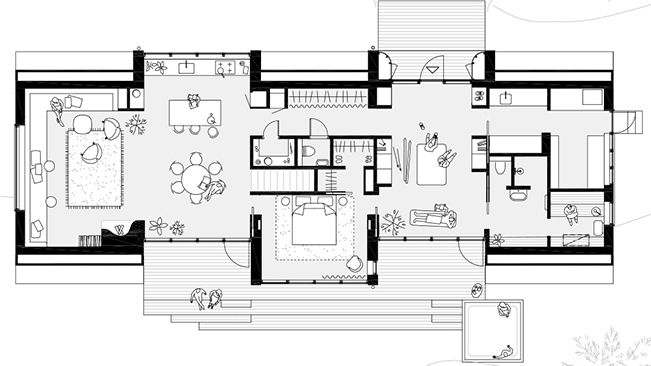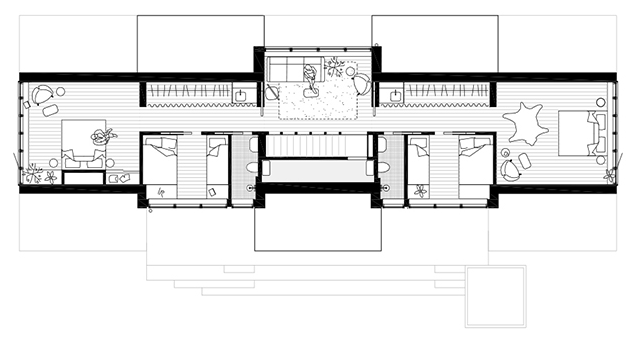 In the media
As mentioned this villa has made it's name already before the build was finished, by being part of the TV show Grand Designs Sverige. Below you can find several publications and read more about this uniquely designed property and the process during the build of it.
In English:
Dwell
Måns Tham Arkitektkontor
Domus
In Swedish:
Episode in Grand Designs Sverige featuring villa A-frame
Residence Magazine
Explore Åre
Byggahus
Location
The house has a ski-in ski-out option for more advanced skiers to the nearby slopes of Edsåsdalen. The villa is surrounded by many untouched wilderness areas, great for hikes and bike tours in summer, and cross country skiing in winter. There are plenty of outdoor activities that can be arranged in this amazing natural area. A visit to the Ristafallet waterfalls or the tallest waterfall in Sweden: Tännforsen would be our recommendation for example!

We have partnered up with Åre Nature Adventures to provide you with fantastic guided activities by experienced tour guides. From a 3-hour hike with a gastronomical experience to a Moose safari in summer, to dog sledding tours, snow mobile adventures, and chasing the Northern Lights with an local experienced guide in winter. You can read more about all of their experiences and offerings on www.adventureare.com. Of course we can assist with making any bookings for you.
The centre of Åre and its surrounding ski slopes is a just short 20 minute drive away. From Åre Östersund Airport it is around an hour drive to the villa. In the towns of Åre and Undersåker you also find many craft shops where workshops can be booked or their creations simply admired. For example the glas blowing shop Åre Glashytta located in the station house, and Åre's Ljusfabrik specializing in handmade candlesticks.

Nearby
– 23 km to Åre center
– 85 km to Åre Östersund Airport
– 5 km to Ristafallet waterfalls
– 36 km to Tännforsen waterfalls

Inquire now
Have we caught your interest? Reach out to us by filling in below details and one of our travel specialists will get back to you as soon as possible.
You can also reach us directly on +46 722 00 4708 or at connect@scandinavianhospitality.com.
By clicking submit you agree to our Privacy Policy