VILLA
FALSTERBO
Falsterbo, Sweden
Inquire now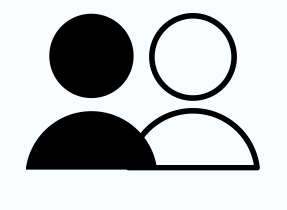 10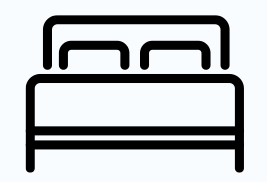 5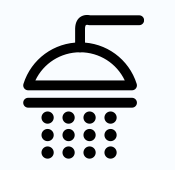 3
Luxury awaits at our Falsterbo vacation rental. Relax by the pool, indulge in opulent interiors, and discover the charm of this coastal paradise.
Price on request
Villa Falsterbo is the epitome of luxury and relaxation in the south of Sweden. Nestled amidst the breathtaking beauty of this coastal gem, lies this villa that promises to take your holiday experience to new heights. Prepare to be captivated by its charm, elegance, and unparalleled amenities. This pristine home features 5 bedrooms, stunning outdoor patio space with a heated pool, creating the ideal space for relaxing and entertaining.
This villa provides the perfect comfort for a family holiday to discover the southern part of Sweden while perhaps combining your stay with a short trip to neighbouring country Denmark. Copenhagen is easily accessible!

As always, we are happy to arrange any preferred additional services such as, nannies, daily housekeeping, private chef, etc.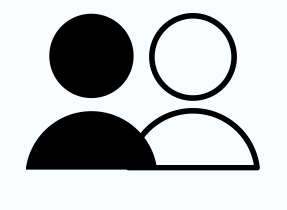 up to 10 guests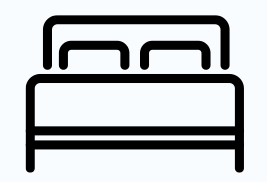 3 double beds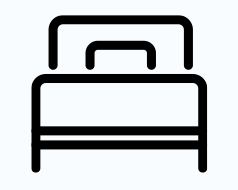 4 single beds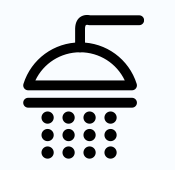 3 bathrooms
Wifi available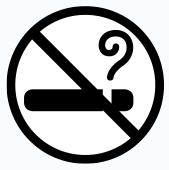 No-smoking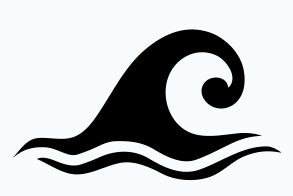 Close by waterfront access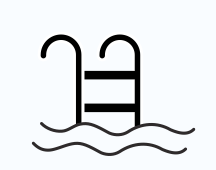 Private pool

Plenty of outdoor spaces for BBQ evenings

Scandinavian interiors
The layout of the house
The main house of this exquisite villa is a testament to refined luxury and impeccable design. Offering a sanctuary of comfort and elegance, it ensures that every moment spent within its walls is a true indulgence.
Enter the Master Bedroom, a haven of tranquility and opulence. Here, a plush king-size bed awaits, enveloped in luxurious linens, promising nights of blissful sleep. Adjoining this sumptuous retreat is an en-suite bathroom, exquisitely appointed with premium fixtures. Step out onto your private terrace, where you can savor your morning coffee or bask in the golden rays of the sun, all while relishing in the serenity of your surroundings.
A second bedroom within the main house offers a king-size bed, inviting guests to sink into its embrace after a day of exploration or relaxation. The tasteful decor and attention to detail create an ambiance of refined comfort, ensuring a restful night's sleep.
The third bedroom in the main house is designed with utmost versatility in mind. It features two single beds, perfect for accommodating friends or family members seeking their own space. The attention to detail in this room matches that of the rest of the house, ensuring that even the smallest details contribute to a truly luxurious experience.
As you venture towards the guest house, you'll discover an additional haven of comfort and privacy. The guest house offers a spacious bedroom with a king-size bed, where guests can enjoy the same level of comfort and refinement as those in the main house. Additionally, a smaller bedroom with a bunk bed provides a cozy retreat for younger guests or those seeking a more intimate space.
Every bedroom in this vacation rental is a sanctuary in its own right, boasting tasteful decor, plush bedding, and a meticulous attention to detail. Whether you're enjoying the opulent master suite, the inviting guest house, or the thoughtfully designed bedrooms in the main house, your comfort and relaxation are paramount.
From the elegant master suite with its en-suite bathroom and private terrace, to the carefully curated bedrooms that cater to different preferences, this vacation rental in Falsterbo ensures that every guest is treated to a luxurious and unforgettable experience. Prepare to be immersed in the lap of indulgence as you embrace the serenity and comfort that await you in each meticulously designed space.
Location
The southwestern corner of Skåne is known for its fields of golden wheat, green potato foliage and bright yellow canola. It's all down to great soil that's among the most fertile in the world. The sand on the beaches is white and pure. Why not walk barefoot on the beach before hopping into the cool, clear sea, then take a trip to one of the quaint fishing villages or well-stocked farm shops?
Golfers will love this location with plenty fo gol courses in the nearby area such as he seaside courses of Flommen, Ljunghusen and Trelleborg, and parkland and woodland courses of Tegelberga and Vellinge.
And as mentioned before, you are close to Denmark so why not take the Öresund bridge and visit Copenhagen for a daytrip? The possibilities are endless!
Nearby
– 52,8 km to Malmö Airport
– 50,6 km to Copenhagen Airport
– 62,3 km to Copenhagen city
– 25 km to Trelleborg town
– 550 meters to Flommes Golf Club
Inquire now
Have we caught your interest? Reach out to us by filling in below details and one of our travel specialists will get back to you as soon as possible.
You can also reach us directly on +46 722 00 4708 or at connect@scandinavianhospitality.com.
By clicking submit you agree to our Privacy Policy